Jasmine Tooke
Tookes at the Victoria's Secret Fashion Show 2014
Born 1 February 1991 (age 25)
Huntington Beach, California
Modeling information
Height 1.75 m (5 ft 9 in)
Hair color Dark brown
Eye color Brown
Jasmine Tookes (born February 1, 1991) is an American model.

Early life
Tookes was born and raised in Huntington Beach, California. She has a younger sister, who is 19 years her junior. She did gymnastics for ten years and was also active in volleyball and softball before she became a model at about the age of 15. Her mother is a celebrity fashion stylist. Tookes was discovered at one of her mother's showroom appointments.
As a child, she was inspired by Tyra Banks.
Personal life
Tookes in 2013
Tookes is of mixed ancestry. African, Brazilian, and West Indian. She was in a relationship with Danish model Tobias Sorensen for 4 years from May 2012 to June 2016. She is currently dating Juan David Borrero a Senior Partnership Manager for Snapchat
Career
Tookes' first commercial ad campaigns were in 2010 for ugg boots and Gap. Before breaking out on the international scene, she booked a Spring 2011 DKNY campaign and a layout in Vogue Italia. According to Page six of The New York Post, when Oprah Winfrey saw Tookes perform on the catwalk in October 2011 at the "Lincoln Center Presents: An Evening With Ralph Lauren", Winfrey extolled Tookes' buttery soft skin and requested that Tookes "Rub your face against mine."Models.com named Tookes as one of the top 10 new models in a September 27, 2011 fashion week post. Tookes was selected by Style as its top new model in November 2011 based on her work for the Spring Fashion Shows. She was one of eleven new models for the annual Victoria's Secret Fashion Show in 2012. The 2012 show was taped in November and broadcast on the CBS network on December 4. The night before the airing of the fashion show, Tookes and fellow Victoria's Secret models Behati Prinsloo and Jacquelyn Jablonski guest starred on the December 3 "Ha'awe Make Loa" episode of CBS' Hawaii Five-0. French Vogue named her as one of its 10 New faces from fall/winter 2012-2013 Fashion Week. Her runway experience includes Shiatzy Chen, Calvin Klein, Tom Ford, Prada, Miu Miu and Versace.
In 2015, she became a Victoria's Secret Angel.
J

asmine Tookes - Victoria's Secret Fashion Show 2012
Jasmine Tookes in Rainbow-Colored Wings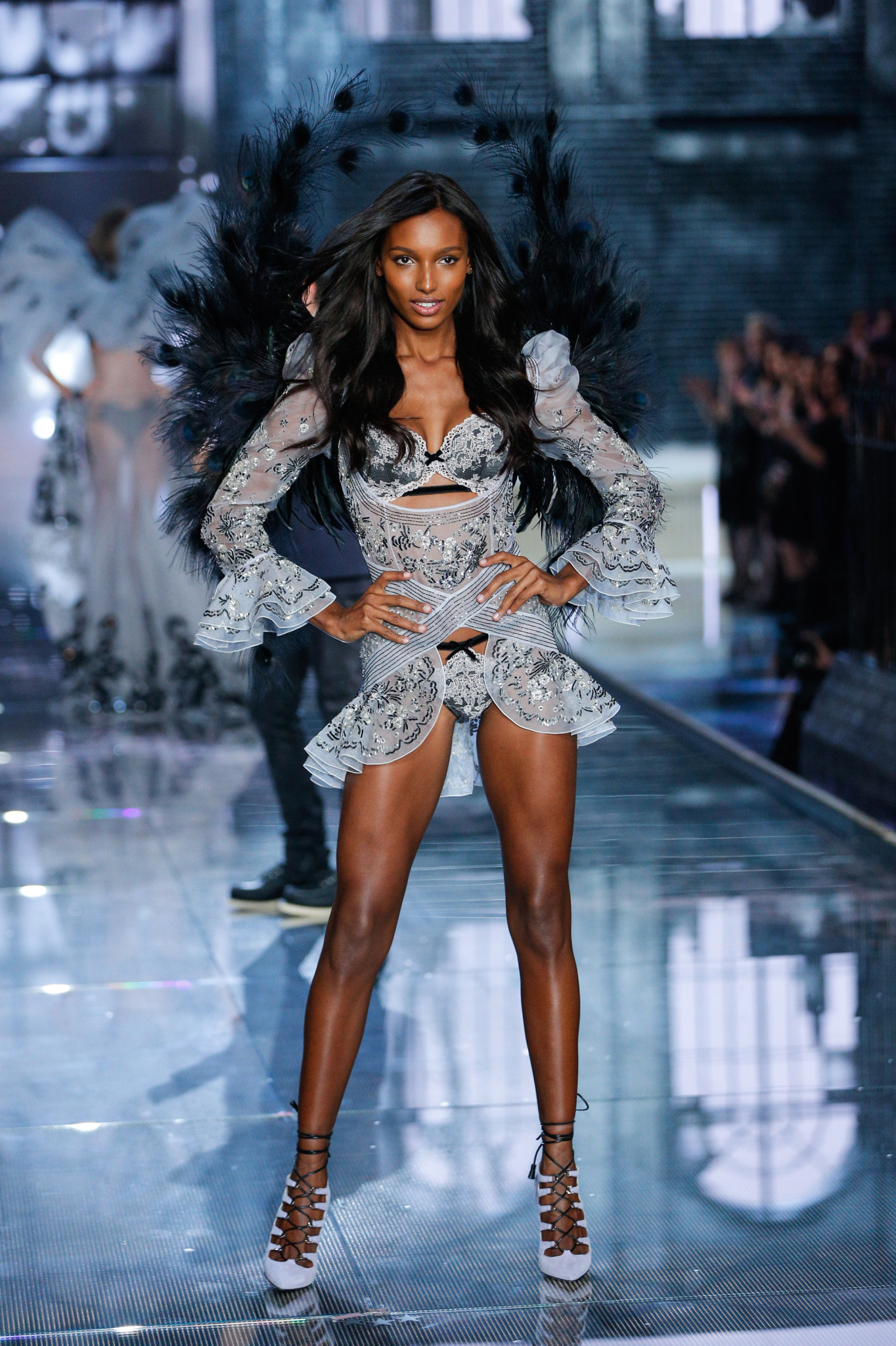 Model Jasmine Tookes walks the runway